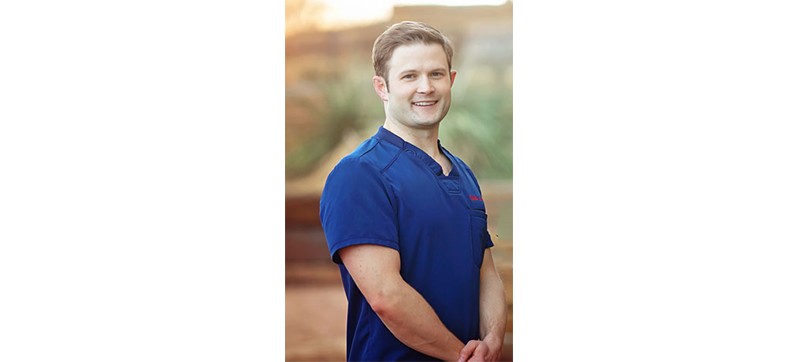 Dr. Matthew Carraway was born in Del Rio, Texas, and considers San Antonio to be his home. He attended the University of Texas at San Antonio as an undergraduate in Biology and was accepted early into dental school. His Doctorate of Dental Surgery was awarded by UT Health Science Center at San Antonio. Following dental school, Dr. Matt completed a Certificate in Advanced General Dentistry at the University of Tennessee Health Science Center. Returning to UT Health Science Center in San Antonio, he spent two years in a rigorous Pediatric Dentistry Residency and earned his Certificate in Pediatric Dentistry.
Dr. Matt firmly believes that the only way to stay at the forefront of advancements in pediatric dentistry is through constant learning. By completing many hours of continuing education each year, he is able to fulfill his goal of providing the most current treatment modalities for all patients in the safest manner possible.
As a pediatric dentist, Dr. Matt treasures his interactions with the children. He appreciates their boundless energy and feels blessed to be able to help each lead a healthier, happier life.
Residing in Odessa, Dr. Matt enjoys the outdoors, going to the gym, intramural sports, activities through his church, serving as an officer in the Texas Army National Guard, and eating tacos. In fact, food is one of his greatest passions and he is a connoisseur of all things delicious. Dr. Matt also enjoys time with his parents, who live in Colorado, and his three siblings: his older sister is a dentist who served in the Air Force, a younger brother is in ministry, and the other younger brother is a former Marine Corps Infantry Officer and is currently in graduate school.